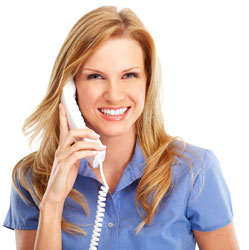 VoIP stands for Voice over Internet Protocol (known also as Voice over IP, VoIP). This simply means that phone service is carried through an Internet connection. The quality is as good as or better than traditional phone providers and users can enjoy much more advanced features and technology.
Benefits:
Unlimited minutes within the Iristel network.
Your service comes with several free features: Visual Call Display, Caller ID and Caller ID Blocking.
For your comfort, each month we will send the invoice directly to your personal e-mail account
Choosing Iristel, you choose the best rates to most of the international destinations, with only 0.019 Euro / minute to Moldova proper, and 0.025 Euro / minute to most of the fixed destinations in Europe and North America.
Voice Plans
Broadfone
Hardware

Broadfone
PC Phone (Software)

VoIP Services require a stable internet connection and the Broadfone equipment provided by Iristel. The Broadfone equipment is a voice adapter which connects to the Internet and a regular phone. This way, all the calls will go through the Internet, allowing greater flexibility and significant savings. You will receive the equipment shortly after signing the contract; its installation will take approximately 5 minutes.

Iristel offers you a next-generation telephone service using only your internet connection. By installing the VoIP adapter, you will get an Iristel telephone line with a phone number from the Iristel available pool. This way, you can be called from anywhere and you can call anywhere in the world at the best national and international rates.

The Polycom phones offered by Iristel are ideal both for users who need a home service and for large corporations. The first benefit from an easy transition from a traditional line's options and features to the VoIP world, offering excellent sound quality and a wide range of incorporated features. Big companies can successfully use IP phones as they can support up to 6 or even 12 lines. They have high-resolution screens that display call information, allows you to select from several international languages and many other applications.

The Broadfone PC Phone is a software application which can be downloaded, configured and ready to use in just a couple of minutes, due to its friendly interface and attractive appearance. Once configured, you can make and receive phone calls, retrieve your voicemails, or manage your contact list with a few clicks. To get the best quality sound from your Broadfone PC Phone service, use a good quality headset with a microphone.

Thanks to Iristel's Softphone, you will no longer keep your friends, family and business partners in front of a computer, or use expensive methods to contact them. You will have your own Iristel number assigned, that can be reached from any mobile or fixed network. If you are not around your computer, they can always leave a voice message, or you may always forward the number to make sure you will not lose any calls.
You will find the Broadfone Service Agreement here.